Redskins Win the WAC with Victory in Dodge City
Brock Kappelmann - October 19, 2018 6:45 am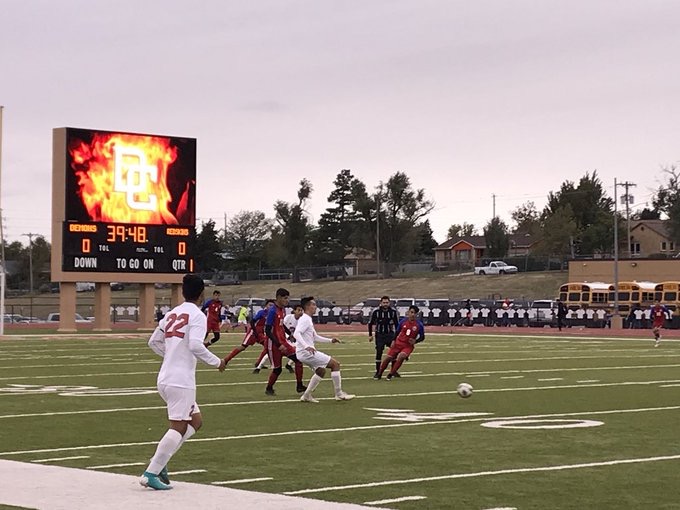 It was a crowning moment for a proud program.  The Liberal High School soccer team won the WAC outright with a 3-1 win over the Dodge City Red Demons at Dodge City Memorial Stadium Thursday night.  The Demons had won three straight WAC titles.
Esteban Dominguez scored the first goal assisted by Edward Garcia.  Christian Sobalvarro found Mike Fonseca for a 2-0 lead.  Alfredo Moncayo fed Fonseca for Liberal's third goal of the game.
The Redskins led shots on goal 17-13.  LHS had four corner kicks to Dodge City's three.  The Redskins had one yellow card but the Demons had three yellow cards and one red card which came with five minutes left in the first half.
The Redskins win the WAC for the first time since 2014. It's Liberal's 13th WAC title which by far leads the conference.  They are 13-3 overall and finish 7-1 in the WAC as Dodge finishes the regular season 14-2 and 6-2 in the WAC.  Derby lost last night so the Redskins move into the four spot in the regional meaning the Skins could play two home playoff games next week.  Liberal will host the 7-8-1 Lawrence Free State Firebirds Tuesday night at 6 at the Gary Cornelsen Sports Complex.  If they win, they will host another playoff game on Thursday against the winner of  8-7-1 Wichita North at 12-4 Derby.