Middle School Results
Brock Kappelmann - December 13, 2022 1:05 pm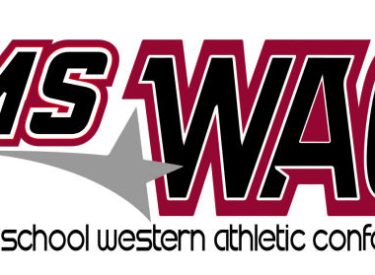 Last night the lady Warriors took on Dodge City Comanche. The lady Warriors took control of the game from start to finish. The lady Warriors defeated Comanche by a score of 45-1. Leading scorer was Maliyah Mullens 18pts, Miah Janko 8pts. The leading rebounder was Haiden Lyon with 8 rebounds. The lady Warriors finish up the season on Thursday by taking on their rival the lady Apaches at SRMS.
Trae Jordan
Monday night the Eisenhower Warrior 7th Grade B team Lady's defeated the Dodge City Comanche's 29-3. for their 13th win of the season.
The Warriors opened the game with a 10 point lead after the first. We didn't have the greatest start, but the point guards and wings kept feeding the ball into the posts and they finished the job. Coach Babinec said of the Lady's opening efforts. We continued to play hard, hustling after loose balls and found the open teammate for easy shots. I'm super proud of the season these Ladies have put together.
The Warriors were led by Yuridia Gonzalez 13, Jesslyn Heredia 8, Ashley Batista 4, with Valeria Gandero and Savannah Olvera adding 2 each.
The Lady Warriors finish the season with a crosstown matchup against the Apaches' on Thursday..
James Babinec
7A from Coach Kadow –
The 7th Grade Lady Apaches A team travelled to
Garden City to play Kenneth Henderson on Monday.
In the first quarter Kenneth Henderson had 0 points and
SRMS Lady Apaches scored 11. At Halftime Kenneth
Henderson had 3, SRMS Lady Apaches had 26. The third
quarter ended with the Lady Apaches 29 and Kenneth
Henderson had 6. The Final score was Lady Apaches 35
and Kenneth Henderson 7.
Rae Rae Dean had 7 points , Jaylani West had 9 points,
Viviana Favila had 9 points , Ana Vela had 10 points.
8A from Coach Sniff –
The Apaches traveled to Garden City to play Kenneth Henderson last night. They came out strong holding Kenneth Henderson to only 7 points and a tied score at the end of the first quarter. The Apaches went into half only down 8 with the score at 16 to 8. Although they fought hard in the game they eventually lost with the final score of 26 to 10. Although the Apaches lost there were major improvements. The first loss to Kenneth Henderson was by over 30 points and the Apaches were able to cut that down to only 16 in this game. Once again the Apaches were led by Ashley Vizcarra with 7 points and Selena Ontiveros with 3. They were assisted by a great all around team defense that was led by Brianna Pinon, Ashley Vizcarra, and Selena Ontiveros that all created multiple turnovers in the game.