Middle School Results
Brock Kappelmann - October 27, 2021 6:36 am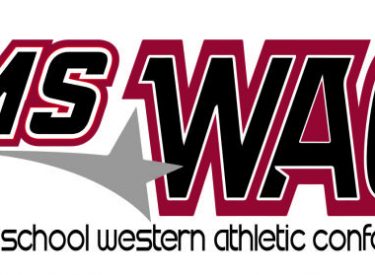 Last night the Lady Warriors hosted Horace Good for their first basketball
game of the year.  The Lady Warriors fought hard throughout the game but
came up short and lost by the score of 47-29.  Kylie Rhine led the way in
scoring for the Lady Warriors with 15pts, and Aleczis Green added 6pts.
Melanie Rosales and Aleczis Green both had 4 rebounds.  The next game for
the Lady Warriors is Thursday when they take on Kenneth Henderson at the
Warrior Gym.
Tiffany Bottum
7th Grade Lady Warriors played their season opener facing Horace Good
yesterday.
The A Team Lady Warriors started off with a bang scoring two quick baskets
within the first minute of the game. Horace Good was coming back one basket
and free throw at a time, showing they were not going down without a fight.
The Lady Warriors fought and pulled out the "W" with a final score of
20-18. Leading in scoring was Madysen Hammond with 12 points, Lily
Santiago and Trinity Olvera scored 4 points each.Shia Dunlap controlled
the defensive rebounds pulling down 8 key rebounds assisting in the win.
The B Team Lady Warriors struggled, but played hard and lost to Horace Good
23-2. Eliana Perez scored the only basket for the Lady Warriors.
The Lady Warriors face Kenneth Henderson on Thursday starting with 7A at 4
pm and 7B right after. We hope to see you there! Thank you for your
support!!!!
—
Nancy Hines
8B from Coach Arnold – *
SRMS Lady Apache basketball made their debut at Hugoton last night, but
came up a little short with the score, 17 – 0. A great effort was given by
all our players, but even though we outnumbered the Eagles in our number of
players their more experienced players made a big difference. Lady Apache B
team members are; Lynette Alonzo, Cadence Brock, Lexi Carswell, Akeylah
Dean, Destiny Gonzalez, Kylene Hyunh, Nohemi Melendez, Giselle Mesta,
Abigail Morales, and Ingrid Padilla. Next action for the Lady Apaches will
be at EMS on November 2nd. Games start at 4 PM.
8A from Coach Kelley – *
The SRMS 8th grade Lady Apaches kicked off their season last night in
Hugoton. The Lady Apaches fought the whole game to try and take the lead
but Hugoton would hold on tight. Leading scorers last night were Shamari
Lewis with 12 pts, Abby Feldhausen with 5 pts, and Allisson Rios with 2pts.
Hugoton would take the win 41-21. "We saw some really good things last
night, we know that we need to hit the gym and prepare for the next game."
Said Coach Kelley
*7A from Coach Kadow -*
The 7 th Grade Lady Apaches traveled to Hugoton to play the
7 th Grade Lady Eagles. The A team showed a lot of spirit
and a " never give up" attitude but fell short 36 to 6.
*7B from Coach Sill – *
7th grade B team won 8 to 6 against Hugoton. Iliana Arzate scored four,
Selena Ontiveros scored two, and Jessica Diaz De Leon scored two points to
win the game with less than 7 seconds left after a steal by Brianna Piñon.
They learned a lot in their first game and we are excited to see the growth
that will happen over the rest of the season! —