Gruver Girls Thump Liberal
KSCB News - December 14, 2011 7:17 am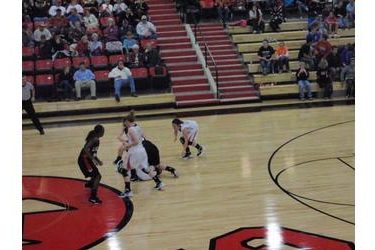 It was a bad day for Liberal girls basketball. The Lady Redskins learned Tuesday that all state guard Justice Norah would miss the rest of the season due to a knee injury which occurred during the game Saturday against Bartlesville. Then class 1A Gruver (14-2) held Liberal to six field goals in a 50-18 win over 1-3 Liberal.
The Lady Hounds built a 7-0 lead and never looked back taking a 16-4 lead after one quarter and a 28-13 lead at the half. Gruver led 38-16 after three. Lady Saint recruit Madison Mclain scored 21 which is actually two under her average.
Jai Chapman hit three first half three pointers and had four of Liberal's six field goals in route to 11 points.
Liberal hosts Perryton Friday night at 6 p.m. on Talkradio 1270 and kscbnews.net.