Woodward Pitcher Lowers the Boom
KSCB News - April 18, 2012 7:21 am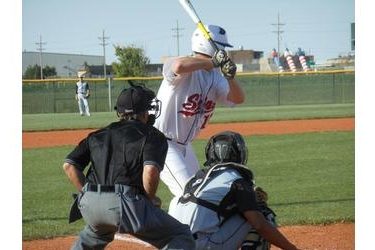 Going to school and playing baseball Tuesday for the first time since a deadly tornado tore through their town, one could only imagine what was in the minds of the Woodward teenage baseball players Tuesday after a two hour bus ride to Liberal. Most of the Woodward players were attending their afterprom when the storm hit at around midnight.
Tuesday was a chance for a team coached by Tyrone native Rosco Gunther to get away and play a game. The Boomers scored a run in each of the first three innings and held on to win 3-1. Woodward's Dillon Langston struck out 15 Redskin hitters.
Liberal's Brandyn Terrazas had a double for one of Redskins' six hits. Jared Fox pitched the first three innings before Dustin Loftis went four scoreless innings on the mound.
Liberal is 2-8 while the Boomers are 13-8. LHS travels to Colby to play the Eagles Thursday.