Winter Weather Advisory Posted for Monday Night and Tuesday
KSCB News - February 3, 2014 6:49 am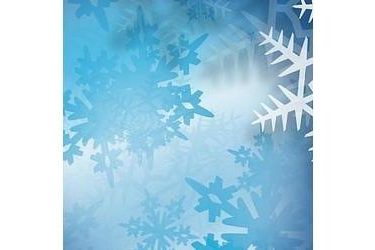 URGENT – WINTER WEATHER MESSAGE
NATIONAL WEATHER SERVICE DODGE CITY KS
431 AM CST MON FEB 3 2014
…A WINTER STORM WILL IMPACT CENTRAL AND WESTERN KANSAS TONIGHT AND
TUESDAY…
.AN UPPER LEVEL STORM SYSTEM OVER SOUTHERN CALIFORNIA EARLY THIS
MORNING WILL MOVE INTO THE SOUTHERN AND CENTRAL PLAINS LATE
MONDAY NIGHT AND TUESDAY. SNOW WILL DEVELOP MONDAY NIGHT AND
CONTINUE INTO THE EARLY AFTERNOON HOURS TUESDAY BEFORE DIMINISHING
LATE IN THE DAY. AN ARCTIC AIRMASS WILL APPROACH THE AREA IN THE
AFTERNOON ON MODERATELY STRONG NORTH WINDS…WHICH WILL LEAD TO
SOME AREAS OF BLOWING AND DRIFTING SNOW.
KSZ045-063-064-074>078-084>088-032100-
/O.NEW.KDDC.WW.Y.0004.140204T0300Z-140205T0000Z/
NESS-FINNEY-HODGEMAN-STANTON-GRANT-HASKELL-GRAY-FORD-MORTON-
STEVENS-SEWARD-MEADE-CLARK-
INCLUDING THE CITIES OF…NESS CITY…GARDEN CITY…KALVESTA…
JETMORE…HANSTON…JOHNSON CITY…ULYSSES…SUBLETTE…SATANTA…
CIMARRON…MONTEZUMA…DODGE CITY…BUCKLIN…ELKHART…
RICHFIELD…HUGOTON…MOSCOW…LIBERAL…KISMET…MEADE…
FOWLER…ASHLAND…MINNEOLA
431 AM CST MON FEB 3 2014
…WINTER WEATHER ADVISORY IN EFFECT FROM 9 PM THIS EVENING TO
6 PM CST TUESDAY…
THE NATIONAL WEATHER SERVICE IN DODGE CITY HAS ISSUED A WINTER
WEATHER ADVISORY FOR SNOW AND BLOWING SNOW…WHICH IS IN EFFECT
FROM 9 PM THIS EVENING TO 6 PM CST TUESDAY.
* TIMING…THIS EVENING THROUGH EARLY TUESDAY EVENING. MUCH OF THE
SNOW ACCUMULATION WILL OCCUR LATE TONIGHT THROUGH MID-MORNING
TUESDAY.
* MAIN IMPACT…SNOWFALL AMOUNTS OF 3 TO 6 INCHES LEADING TO SNOW
PACKED ROADS.
* OTHER IMPACTS…LOW VISIBILITY LESS THAN ONE HALF MILE DURING
THE HEAVIEST SNOW. LIGHT TO MODERATE BLOWING SNOW WILL ENHANCE
THE REDUCTION OF VISIBILITY AT TIMES ON TUESDAY.
PRECAUTIONARY/PREPAREDNESS ACTIONS…
A WINTER WEATHER ADVISORY FOR SNOW AND BLOWING SNOW MEANS THAT
PERIODS OF SNOW AND BLOWING WILL CAUSE PRIMARILY TRAVEL
DIFFICULTIES. BE PREPARED FOR SNOW COVERED ROADS AND LIMITED
VISIBILITIES…AND USE CAUTION WHILE DRIVING.
&&
$$