Winter Weather Advisory Issued For Parts Of Kansas
KSCB News - January 7, 2011 3:26 pm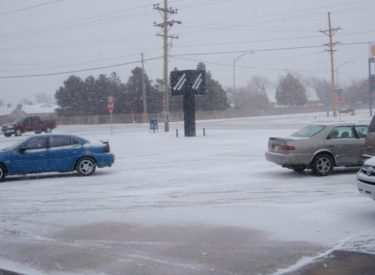 …WINTER WEATHER ADVISORY REMAINS IN EFFECT UNTIL 9 PM CST THIS
EVENING…
A WINTER WEATHER ADVISORY REMAINS IN EFFECT UNTIL 9 PM CST THIS
EVENING.
* TIMING: PERIODS OF LIGHT SNOW WILL CONTINUE ACROSS WEST CENTRAL
AND SOUTHWEST KANSAS THROUGH THE REMAINDER OF THE DAY TODAY.
* SNOW AMOUNTS: STORM TOTAL SNOWFALL AMOUNTS OF 2 TO 4 INCHES ARE
EXPECTED ALONG AND NORTH OF HIGHWAY 96. SNOWFALL AMOUNTS OF 1 TO
3 INCHES ARE EXPECTED FROM GARDEN CITY THROUGH DODGE
CITY…STAFFORD AND MEDICINE LODGE. FARTHER SOUTHWEST SNOWFALL
AMOUNTS OF UP TO AN INCH WILL BE POSSIBLE FROM SYRACUSE AND
ELKHART TO MEADE AND ASHLAND.
* WINDS: AS AN ARCTIC COLD FRONT CONTINUES TO MOVE THROUGH
SOUTHWEST KANSAS TODAY…THE WIND WILL SHIFT TO THE NORTH AND
INCREASE TO SPEEDS OF 1T TO 25 MPH WITH HIGHER GUSTS POSSIBLE.
THESE WIND SPEEDS ARE EXPECTED TO CREATE AREAS OF BLOWING AND
DRIFTING SNOW WHICH WILL LEAD TO DANGEROUS CONDITIONS AT TIMES
ESPECIALLY IN AREAS AROUND OPEN FIELDS.