Wind Advisory Posted for Tuesday
KSCB News - January 14, 2014 5:49 am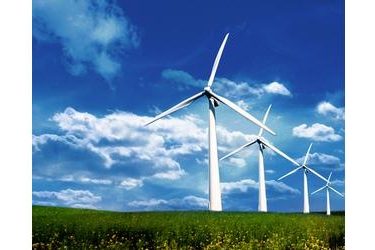 URGENT – WEATHER MESSAGE
NATIONAL WEATHER SERVICE DODGE CITY KS
317 AM CST TUE JAN 14 2014
…VERY STRONG NORTHWEST WINDS WILL BLOW TODAY…
.A TIGHT PRESSURE GRADIENT AT THE SURFACE, COMBINED WITH STRONG
UPPER LEVEL WINDS MIXING DOWN, WILL RESULT IN NORTHWEST WINDS OF
25 TO 35 MPH, GUSTING AS HIGH AS 50 MPH AT TIMES. SURFACE HIGH
PRESSURE IN NEBRASKA WILL BUILD SOUTHEAST INTO CENTRAL KANSAS TODAY.
KSZ030-031-043>046-061>066-074>081-084>090-141730-
/O.EXT.KDDC.WI.Y.0001.140114T1200Z-140115T0100Z/
TREGO-ELLIS-SCOTT-LANE-NESS-RUSH-HAMILTON-KEARNY-FINNEY-HODGEMAN-
PAWNEE-STAFFORD-STANTON-GRANT-HASKELL-GRAY-FORD-EDWARDS-KIOWA-
PRATT-MORTON-STEVENS-SEWARD-MEADE-CLARK-COMANCHE-BARBER-
INCLUDING THE CITIES OF…WAKEENEY…CEDAR BLUFF RESERVOIR…
HAYS…ELLIS…SCOTT CITY…DIGHTON…NESS CITY…LA CROSSE…
RUSH CENTER…SYRACUSE…LAKIN…DEERFIELD…GARDEN CITY…
KALVESTA…JETMORE…HANSTON…LARNED…BURDETT…ST. JOHN…
STAFFORD…HUDSON…JOHNSON CITY…ULYSSES…SUBLETTE…SATANTA…
CIMARRON…MONTEZUMA…DODGE CITY…BUCKLIN…KINSLEY…LEWIS…
GREENSBURG…HAVILAND…PRATT…ELKHART…RICHFIELD…HUGOTON…
MOSCOW…LIBERAL…KISMET…MEADE…FOWLER…ASHLAND…MINNEOLA…
COLDWATER…PROTECTION…MEDICINE LODGE…KIOWA…SUN CITY
317 AM CST TUE JAN 14 2014 /217 AM MST TUE JAN 14 2014/
…WIND ADVISORY NOW IN EFFECT UNTIL 7 PM CST /6 PM MST/ THIS
EVENING…
* TIMING…STRONG WINDS WILL BEGIN AS EARLY AS 7 AM CST, AND
PERSIST THROUGH EARLY THIS EVENING.
* WINDS…SUSTAINED NORTHWEST WINDS AT 25 TO 35 MPH WILL BE
COMMON, WITH OCCASIONAL GUSTS UP TO 50 MPH LIKELY AT TIMES.
* IMPACTS…DRIVING HIGH PROFILE VEHICLES WILL BE DIFFICULT. LIGHT
WEIGHT OUTDOOR ITEMS SUCH AS PATIO FURNITURE AND TRASH CANS CAN
BE EASILY TOSSED AROUND. GUSTY WINDS WILL ESPECIALLY BE
NOTICEABLE ALONG EAST TO WEST HIGHWAYS, NEAR WIND BREAKS SUCH AS GRAIN
ELEVATORS. BLOWING DUST WILL ALSO BE POSSIBLE.
PRECAUTIONARY/PREPAREDNESS ACTIONS…
WINDS THIS STRONG CAN MAKE DRIVING DIFFICULT…ESPECIALLY FOR
HIGH PROFILE VEHICLES. USE EXTRA CAUTION.