Wheat Planting, Corn Harvest Progressing
KSCB News - September 29, 2015 8:53 am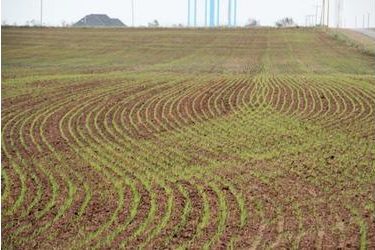 A new government report shows Kansas farmers have planted nearly a quarter of their 2016 winter wheat crop.
The National Agricultural Statistics Service said Monday that the 24 percent planted as of Sunday is close to the 27 percent average for wheat planting in the state at this point in the season. About 4 percent has already emerged.
The agency also reported that about 42 percent of the corn in Kansas has now been harvested. Usually by this time 46 percent of the corn has been cut.
Harvest also is under way for other major crops in the state. About 5 percent of the soybeans and 15 percent of the sorghum have been harvested.
The agency says the fourth cutting of alfalfa cutting is about 80 percent complete.