Ulysses Man Gets Life In Murder Case
KSCB News - October 20, 2010 12:00 am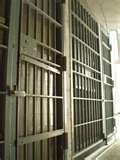 A Ulysses man has been sentenced to life in prison for first-degree murder in the August 2008 deaths of a Ulysses couple.
Marcos Lomas, 24, pleaded guilty in June to one count of capital murder in the Aug. 30, 2008, stabbing deaths of his neighbors, Marcos and Hilda Garcia, who were found dead in their trailer home at 2974 W. Oklahoma Ave., Lot 65, in BedRock Mobile Home Park in Ulysses.
He was sentenced last week in Grant County District Court.
The State of Kansas, represented by Assistant Attorney General Barry Disney and Grant County Attorney David Black, previously agreed not to seek the death penalty, entering a plea agreement with Lomas' defense lawyer, Ron Evans, a member of the Death Penalty Defense Unit in Topeka.
Lomas also was charged with aggravated burglary for allegedly entering the couple's home with the intent to commit a felony, according to a press release from the Attorney General's Office. Lomas pleaded not guilty to that charge in June, and Disney dismissed the charge.
Lomas turned himself in to authorities in August 2009, and according to testimony from law enforcement officials, admitted to the murders.
Disney had said the plea agreement was a fair one because before Lomas turned himself in, the murders had remained unsolved and law enforcement had no leads on the case.
Hector Trejo, Sublette, brother-in-law of Hilda Garcia, had said that with Lomas' guilty plea and the prosecution and defense's agreement of sentencing, he felt justice had been served.
In a taped interview aired in April during a preliminary hearing, testimony from Marcos Garcia, the son of Marcos and Hilda Garcia, disclosed that the boy was in the bedroom when Lomas entered the room, attacked and murdered his parents. He was 4 years old at the time of the murders.
Terry Mass of the Grant County Sheriff's Office was the first responder to the crime scene and swept the mobile home to look for more victims or persons responsible. During the April preliminary hearing, Mass said he found the boy in another bedroom with blood on his back.
The boy said the blood was from his mother.
During interviews with the Kansas Bureau of Investigation, Lomas said he had killed Marcos and Hilda Garcia, then returned to the home later to try to find and kill the boy.
Disney previously had said the court date during which Lomas pleaded guilty and the sentencing date had been set far apart so Lomas and the victims' family could make travel arrangements from Mexico.