Ulysses Man Found Guilty of Murder
Joe Denoyer - April 9, 2017 8:30 pm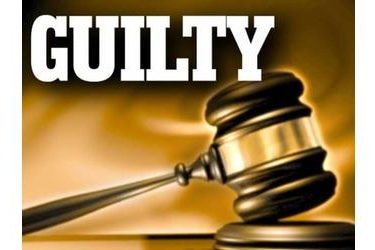 ULYSSES — A jury on March 30 found 46-year-old Michael Keyes of Grant County guilty of first-degree murder in the March 23, 2016, shooting death of 53-year-old Jimmy Wayne Martin at mobile home park in rural Grant County.
The jury handed down the guilty verdict after deliberating for a little more than two hours.
During the trial, which started March 27, the prosecution's case focused on the argument that Keyes, who is the boyfriend of Martin's ex-wife, Tina Martin, went to Jimmy Martin's trailer the night of the shooting with the intent to kill him. Evidence submitted during the trial included a video of Keyes confessing to the KBI that he shot Martin twice in the head and twice in the chest.
Defense attorneys argued Keyes acted in self-defense after Martin came at him with a knife during an altercation in Martin's trailer. The defense's case centered on multiple witnesses who testified that Martin threatened them with a knife the day before and the day of the shooting, as well as accusations that Martin purposely started a fire in the mobile home park earlier in the day and might have been deemed a threat to residents.
Authorities began an investigation into Martin's whereabouts after his daughter, Jennifer Williams, filed a missing person's report with the KBI on April 4, 2016.
Investigators unearthed Martin's body on the mobile home park property, 4142 E. Road 15, on April 21, 2016. Dr. Altaf Hossain of Frontier Forensics in Kansas City declared Martin's death a homicide, finding two bullet holes in the left temporal area and two bullet holes in the left chest area above the heart.
During testimony by Dr. Hossain, was asked if it's possible for anybody to swing a knife after being shot in the brain, and Hossain said no.
Keyes is scheduled to be sentenced at 1:30 p.m. May 9.
For more information go to: www.gctelegram.com