Two LHS Athletes Switch to Seward
KSCB News - August 19, 2011 1:58 pm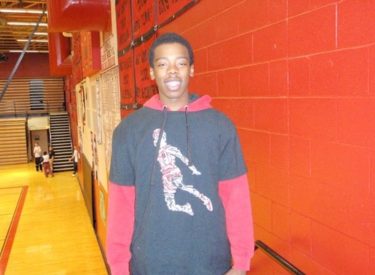 They certainly aren't the first 18-year-olds to change their minds about where they attend college. But Jade Cathey and Tyson Deaton are two standout athletes who not only changed schools, but also changed sports. Cathey and Deaton are attending Seward with Cathey on the basketball roster and Deaton in baseball.
Cathey originally signed to play football at Kansas State. The Wildcats were going to grayshirt him this season meaning he wouldn't have played for the Wildcats but would not have lost a year of eligibility. Cathey is Liberal's all time and single season leading receiver going for 45 grabs and 691 yards and nine touchdowns last season after 46 grabs for 770 yards as a junior. But Cathey's first love is basketball. The 6'5" Cathey averaged 17 points and nine rebounds a game for the Redskins after averaging 17 points and six boards a game his junior season and 12 points and five boards a game his sophomore year. He'll join a freshman oriented Seward team under Bryan Zollinger which has won the Jayhawk West two of the past four years.
Deaton signed to play football at Garden City on national signing day. But after a spring with the Redskins and a summer with the Liberal Bulldogs, Deaton had a change of heart and wanted to play baseball at Seward. Deaton was also a standout receiver at LHS with 41 catches for 615 yards and four touchdowns as a senior and 24 catches, 449 yards, and five touchdowns as a junior. On defense, Deaton played "Spur" linebacker for the Redskins and had 35 tackles, one sack, a forced fumble, and a fumble recovery. Deaton was the staff ace for the baseball Redskins. He had three complete games and a strikeout to walk ratio of 59-32. He was Liberal's second leading hitter with a .422 average and .578 slugging percentage. He had six doubles, two triples, and 14 RBI's.