"That" Liberal Band to present Holiday Concert
KSCB News - December 10, 2012 3:57 pm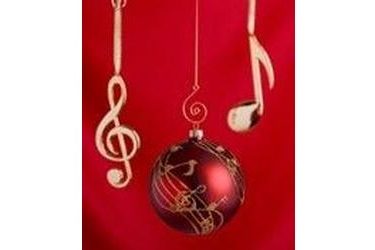 "That" Liberal Band will be presenting their Holiday Concert on Thursday Night, December 13th. Slated to perform are the LHS Jazzmen, and the Concert and Symphonic Bands. The concert will be held in the James Maskus Auditorium at 8 pm and parents, grandparents, friends, and the general public are all cordially invited to attend. Admission is free and attendance is greatly appreciated.
The LHS Jazzmen will open the program with their up tempo versions of traditional carols and they will hand the program over to the LHS Concert Band under the direction of Grant Mathews. Their program will include: "Beautiful Savior," "O Come, O Come, Emmanuel," and the "Holiday Fanfare", by Robert W. Smith." The Concert Band is made up of mostly Freshmen and Sophomores with a few Juniors to round out the instrumentation.
LHS Five State Honor Band Members, under the direction of SMS Music and Drama Teacher David Kerwood, will perform the brand new piece, El Arco de Los Cabos, by Oklahoma's own Dr. Ed Huckeby. The Five State Honor Band, based in Guymon, OK, commissioned this new work and performed it for the first time at the 35th Annual Event last Saturday. The work isn't published yet, but LHS Students will deliver the 2nd performance.
The LHS Symphonic Band , under Lance Burnett's direction, will close the program with "The Sounds of Christmas, "Greensleeves," and "Jesus Christ Superstar," by Andrew Lloyd Weber. Their personnel is mostly Juniors and Seniors with a few underclassmen to balance the group.
If you haven't caught the spirit of the season, and especially if you have; this is the concert you will want to attend. There will be door prizes for the most family members present, the folks that have travelled the farthest, and maybe even a little friendly competition in a "Name That Tune," format. Come one come all to the LHS Band Concert on Thursday night at 8 pm in the Maskus Auditorium.