Teen Killed In Boating Accident At Cheney Lake
KSCB News - July 3, 2011 3:26 pm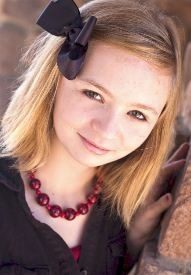 Thirteen year-old Whitney Nicole Smith of Mesa, Arizona was killed when she was hit by the boat pulling her while wake boarding.
A news release from the Reno County Sheriff's Office said an autopsy is being performed, but the preliminary investigation indicated that Smith was hit by the boat's propeller as the boat was returning to pick her up after falling from the wake board. Reno County Undersheriff Sheldon Stewart said the death was a tragic accident.
Passengers inside the boat pulled Smith from the water. They perform CPR on her while heading back to shore where emergency crews continued to try and revive her, but were unsuccessful. She died on the scene from her injuries.
Undersheriff, Sheldon Stewart, "Again we want to stress that the operator of the boat was not under the influence of alcohol or drugs and there are no indications of carelessness or recklessness on his part."
Smith was in the Wichita area visiting family.
Maternal Grandparents are Robert and Jeannie Hutton of Liberal.