Tax Negotiations Continue in Topeka
KSCB News - May 31, 2013 8:20 am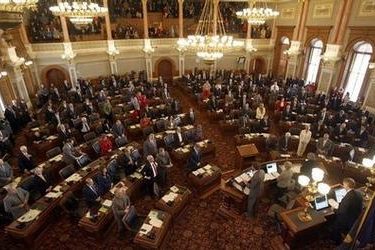 The Kansas House has rejected a new proposal to decrease the state's sales tax on groceries while canceling a scheduled decline in the tax on other items.
The vote Thursday night was 94-18 on a measure that also included further personal income tax cuts to follow up on reductions enacted last year.
The proposal would have decreased the sales tax on groceries to 4.9 percent in October but kept it at 6.3 percent for other items subject to the levy.
The entire sales tax is set to decline by law to 5.7 percent in July.