Tanker Truck Rollover Sends Ulysses Man to the Hospital
Joe Denoyer - November 10, 2021 10:45 pm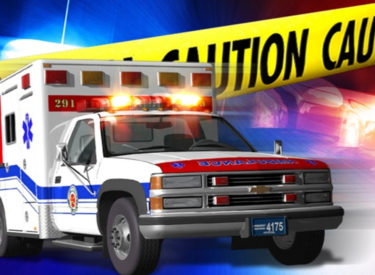 A one vehicle rollover accident has sent a Ulysses man to the hospital. The accident occurred Wednesday afternoon at approximately 3:15pm, a half mile west of Highway 83 on County Road 22 in Seward County.
A 1995 West Tanker being driven by Manuel Zamarron Dominguez, 55, of Ulysses, was eastbound on Seward County 22 when the right front tire blew out, causing the vehicle to go into the south ditch. The tanker rolled about 2 times, coming to rest on its wheels.
Dominguez was taken to Southwest Medical Center with serious injuries then later was flown to Wesley Medical Center in Wichita.
He was wearing his seat belt at the time of the accident.