Single Vehicle Accident Injures Perryton Man
Joe Denoyer - January 28, 2018 10:29 am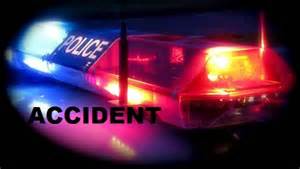 A single vehicle accident occurred Saturday evening at approximately 6:00pm on county road East West 25, two tenths of a mile
east of North South 123, approximately 3 miles north of Balko, Oklahoma in Beaver County.
A 2004 Jeep driven by Raymond Rockwell Cain IV, age 41, of Perryton, Texas was east bound at a high rate of speed on East West 25 when he lost control for an unknown reason and exited the south side of the roadway.  Cain then overcorrected, crossed the road and entered
into the north ditch. The vehicle  struck a utility pole rolling 2 and ¾ times before coming to rest.
The driver was transported
by Beaver County EMS to Beaver County Memorial hospital and later flown to OU medical in Oklahoma City, Oklahoma.
Admitted in stable condition with head, trunk internal, trunk external and leg injuries.
The accident is under investigation.