Silva Changes Jobs During BJ Season
KSCB News - July 25, 2011 2:53 pm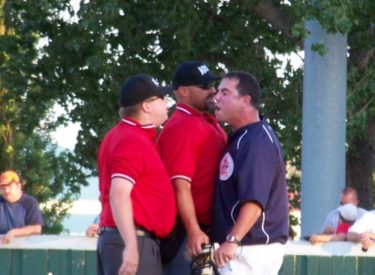 The Liberal Bee Jay manager Mike Silva hasn't had a routine summer. The Massachusetts native and Clarendon head baseball coach got the opportunity to manage a team he played for in 2001, the Liberal Bee Jays. The team has been successful (28-15) despite a rash of injuries this season. Silva spent about two weeks away from the team in part due to landing a head coaching job in Galveston, Texas at Galveston College. Silva leaves Clarendon after four seasons as head coach launching that program to a nationally ranked contender in Texas JUCO baseball.
Silva will coach the rest of the regular season before making the move to Galveston.
BJ coaches Chris Joblin and Travis Rose will coach Liberal at the NBC World Series. Kansas Baseball and NJCAA Hall of Fame coach Galen McSpadden will also coach the BJ's when he can during the NBC World Series.
The BJ's play in the feature game Saturday at 7:30 in Wichita against the Sooner Collegiate Conference champion. The NBC games will air on Talkradio 1270 and kscbnews.net.