Seward County Commission Meets, Approves Rodeo Fee Waiver Request
Joe Denoyer - June 6, 2017 4:21 pm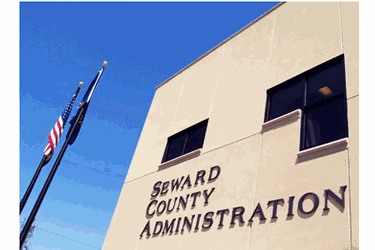 The Seward County Commission met on Monday evening at 5:30pm for their regularly scheduled meeting. Among the items on the agenda, the Commission approved the waiver of fees for the rodeo arena for the annual PRCA Rodeo coming up in August.
Earlier in the evening, a fee waiver request was made by Stepping Stone Shelter for the Ag Building, that however was denied.
Commissioners approved an amended agreement with Southwest Housing LLC, approved a Stepping Stone Shelter Service agreement, approved a Review of Waiver of Zoning Regulations with a 12 month extension, and approved Resolution 2017-11 for the Rural Fire Board.
The commission received an update from the Truancy Program, and discussed Fairgrounds Renovations and Improvements.
After an Executive Session, with Landfill Director Brock Theiner, no action was taken.