SCCC Receives Highest Ranking in 15 Years
Brock Kappelmann - September 27, 2017 6:28 am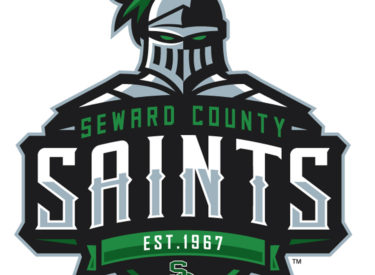 LIBERAL, Kan. – The Seward County Lady Saints volleyball continue to rise in the national polls, reaching the highest ranking they've had since 2002. Released Tuesday, the Lady Saints increased three spots from No. 9 to No. 6.
The Lady Saints (17-1, 6-0) are coming off their fourth win against a ranked opponent, defeating No. 20 Colby, 3-0.
Seward continue their dominance in both the Jayhawk West and NJCAA. In the Jayhawk West, they currently rank first in kills (890), kills per set (14.35), hitting percentage (.282), assists (777), assists per set (12.53), service aces (155), service aces per set (2.50), total points (1189.0) and points per set (19.2). The numbers for kill/set, assists/set, service aces/set, and points/set also put the Lady Saints as the leaders of the NJCAA.
The Lady Saints will travel to Hutchinson to play the RV Blue Dragons at 6:30 p.m. on Wednesday (Sep. 27). Seward then travels to Tyler, Texas to participate in the Tyler Invite where they will go up against Wharton and No. 13 Navarro on Friday (Sep. 29) before finishing the weekend against No. 8 Hill and Tyler on Friday.
NJCAA Division I Women's Volleyball Poll
1. Miami Dade (FL)
2. Southern Idaho (ID)
3. Western Nebraska (NE)
4. Iowa Western (IA)
5. Panola (TX)
6. Seward County (KS)
7. St. Petersburg (FL)
8. Hill (TX)
9. Snow (UT)
10. Mineral Area (MO)
11. Central Florida (FL)
12. Salt Lake (UT)
13. Navarro (TX)
14. Daytona State (FL)
15. Trinity Valley (TX)
16. Indian Hills (IA)
17. Laramie County (WY)
18. Utah State Eastern (UT)
19. Polk State (FL)
20. Colby (KS)
Others Receiving Votes
Blinn (TX)
Eastern Arizona (AZ)
Florida State Jacksonville (FL)
Hutchinson (KS)
Yavapai (AZ)