Saints Search for New Head Tennis Coach
Joe Denoyer - June 29, 2022 5:39 pm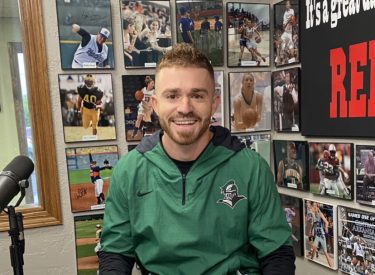 Seward County Community College will be in search of the next Head Coach for the Men's and Women's tennis programs. Earlier this week Head Coach Mitch Vechione resigned from the position after two seasons with the programs. This past season both programs had historical finishes at the National Tournaments.
The Saints men's tennis program is coming off of an NJCAA National Championship, the first in program history. Along with the first-place finish this past season they were the KJCCC regular-season champions and the Region VI runner-up. In the final, ITA coaches poll the Saints finished a program-best ranked first in the NJCAA. The Saints concluded the season with a 14-6
At the National Tournament, the Saints competed in six championship matches and went on to win two single draws, and doubles draw. The team finished with a program-best 44 National Tournament points and six Saints earned All-American honors for their success in the tournament.
The women's program finished third in the 2022 NJCAA National Tournament which is a program best. On the final day of the nationals, the Saints competed in two singles, and one doubles championship match and went on to the No. 5 singles draw. The Saints were also the KJCCC regular-season champions and claimed the Region VI title as well.
This historical season was played with just six student-athletes that competed in every spring match as they concluded with an 11-4 record. With the success the Saints had three individuals earn All-American honors.
The success of these programs extends into the classroom as well. The men's tennis program earned a 3.67 spring GPA, and the women's team earned a 3.41 GPA.
The Saints Athletic Department will start the search for a Head Coach for the Tennis program.