Redskins Hold Off Demons for WAC Title
Brock Kappelmann - February 24, 2017 7:31 am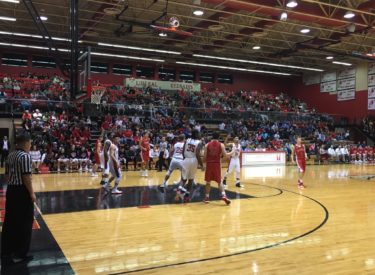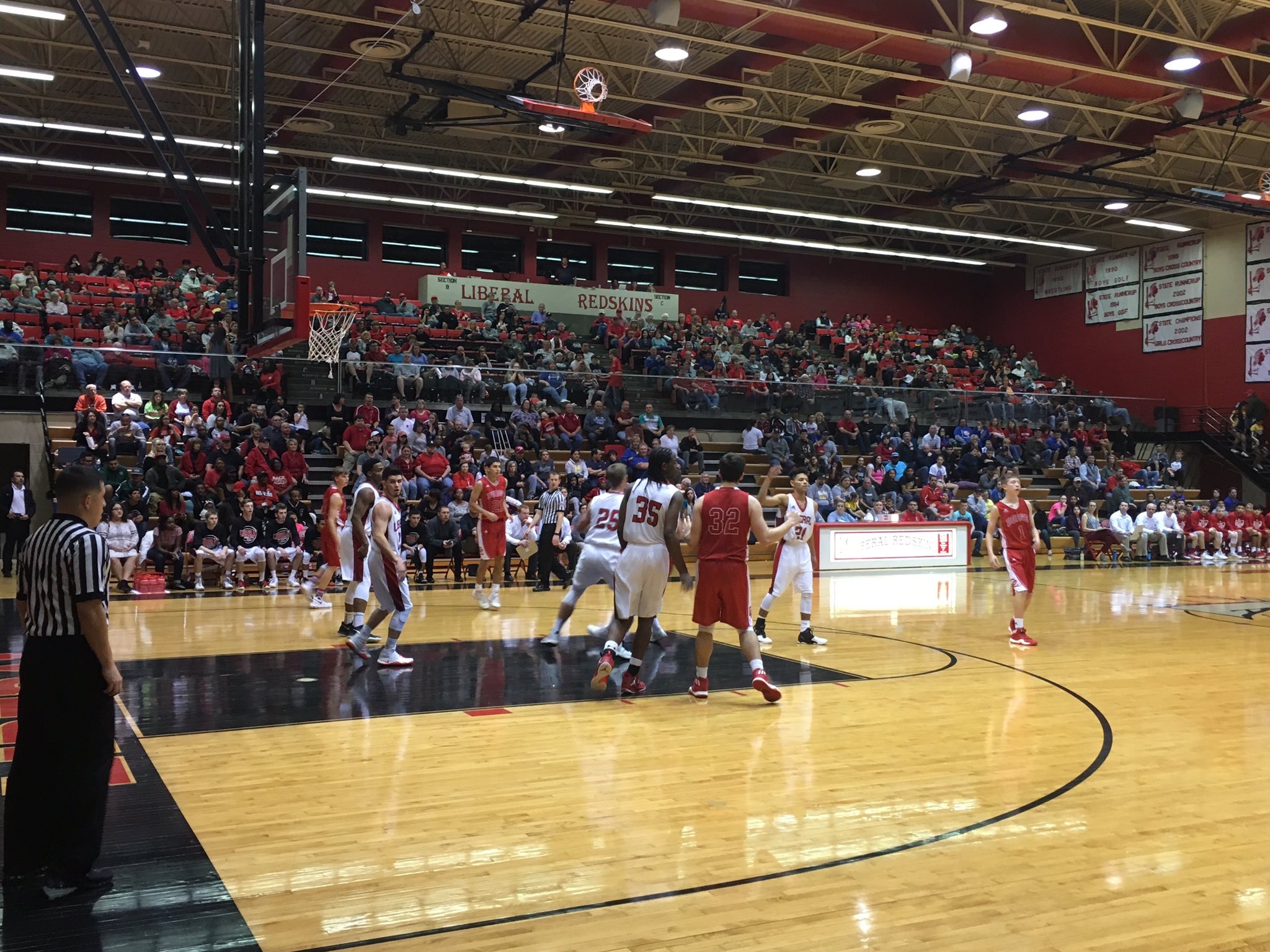 It's never easy in the WAC.  That was evident Thursday night in front a big crowd in the Big House.  Dodge City limped in to town 3-16 and 1-6 in the WAC but had a chance to take the lead with about a minute to play.  But the Liberal Redskins found a way to win 50-46 over Dodge City to win the WAC for a second consecutive year.
Buoyed by a big Senior Night crowd, Liberal jumped out to a 12-1 lead.  They struggled offensively the rest of the game.  LHS led 17-11 after one and 26-23 at the half.  The Redskins built a 38-26 lead in the third quarter and led 40-32 after three.  But like the Great Bend game, had a hard time closing out an outmatched opponent.  Dodge City cut the lead to 42-41 and led 44-41 with 1:59 to play and led 44-43 with 1:45 to play as LHS was sloppy with the ball.  The Red Demons tied the game at 44-44 with 1:20 to play.  LHS led 46-44 with 39.7 second left after a twisting and guarded left handed lay up by Cade Hinkle.   Liberal led 48-44 with 31 seconds left after two Hinkle free throws.  Alex Carrillo made two free throws to make it 50-44.
Liberal wins their fifth straight over Dodge City.  The Redskins are 18-2.  That is their best regular season since 1993 with Martin Lewis and company went 22-3 and took third at state.  They finish 7-1 in the WAC and win the conference outright.  It is their second consecutive WAC title.  It's the first time the Redskins won consecutive WAC titles since 1993, 1994, and 1995.  Dodge City is 3-17 and 1-7 in the WAC.  The Redskins host a playoff game Thursday and are the number two seed.  They will play either 10-10 Bishop Carroll or 10-9 Goddard if they lose at 8-11 Andover Friday night.  If Goddard loses, that would force a coin flip.