Redskin Five Ready for State Wrestling
KSCB News - February 26, 2016 9:12 am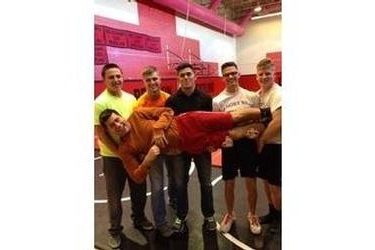 Five Redskin wrestlers bring talent and in some cases experience to the 5A KSHSAA Wrestling Tournament at Hartman Arena north of Wichita Friday and Saturday.
Liberal's Greg McClurg is ranked fifth at 145 and is 32-8. This is the senior's third year at state after placing third at the Andover regional. McClurg wrestles 22-14 Gage Herron of Bonner Springs.
Junior Chris Boman is making his second appearance at state and is 32-8 at 182. He wrestles 7-6 Trai Warburton of Bonner Springs. He was third at regionals.
Senior Victor Monarrez was runner up at regionals and makes his third appearance at state. The 26-11 Monarrez faces 20-17 Nick Evans of Leavenworth in the first round.
Senior Payton Emery is 19-9 and making his first appearance at state. Emery wrestles Lansing's 18-9 Brian Figueroa Orkwis. Emery was runner up at the regional.
Sophomore Elwin Trejo is 24-15 and took third at regionals. He faces 21-11 Tom Adams of Valley Center.