Rattlers Strike Again
KSCB News - July 25, 2011 2:25 pm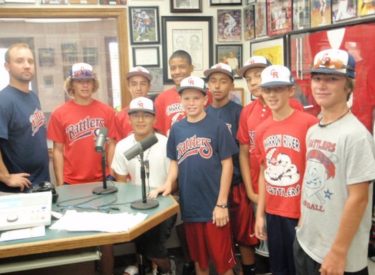 13-year-old state at Garden City
Rattlers win state 20-3 over Fort Scott
Fort Scott finishes 29-2 with both losses coming to Rattlers. It's back-to-back state championships for this group of Rattlers. They play at the Midwest Regional in Bismarck, North Dakota August 4 against Minnesota.
14-year-old state at Garden City
Coffeyville 23 Cimarron River 10 (Rattlers eliminated)
9-year-old state at Fort Scott
Cimarron River 10 Emporia 5
Championship was later rained out so both Cimarron River and Fort Scott go to the Midwest Regional in Yankton, South Dakota.