Rangers Rally by Redskins
KSCB News - December 21, 2013 7:21 am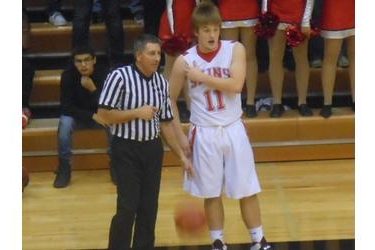 The Perryton Rangers rallied from an 11 point first half deficit to upend the Liberal Redskins 62-53 Friday night in the Big House. The Rangers defeat the Redskins for the third consecutive year.
Liberal was 4-23 from three point range while Perryton was 7-12 from three point distance.
The Skins jumped to an 18-10 lead after one and led 27-16 in the second before the Rangers ripped off a 9-0 run to make it 27-25. The Skins led 30-28 at halftime. The Rangers led 45-43 after three.
Nolan Larkin scored 20 points while Perryton's Jordan Plank scored 18, Keeton Willeford had 16, and J.T. Townsend had 12.
The Rangers are 6-5 and the Redskins are 1-4.
LHS hosts Ulysses January 7.
Scores
LHS JV 68 Perryton JV 34
LHS Freshmen 47 Perryton Freshmen 37