Prisoner Once Headed for Liberal Remains At Large
Brock Kappelmann - September 18, 2017 2:14 pm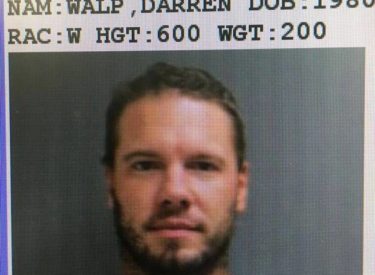 INMATES ESCAPE-OKLAHOMA
Inmate who escaped in Oklahoma is caught in Pennsylvania
FAIRVIEW, Okla. (AP) – Authorities say one of two inmates who escaped by overpowering guards in northwest Oklahoma and stealing a prison transport van has been arrested in Pennsylvania.
The Major County, Oklahoma, sheriff's office said on its Facebook page that 32-year-old Andrew Foy was arrested Friday.
Details of the arrest and where it took place were not released and the sheriff did not return a phone call for additional information.
Authorities say Foy and 37-year-old Darren Walp escaped Aug. 22 near Fairview, Oklahoma. The Facebook post says Walp remains at large. Walp is wanted out of Seward County on warrants for theft of property, burglary of a vehicle, and criminal charges.
The van was later found abandoned and the men were last seen driving a stolen tractor-trailer rig in the Tulsa suburb of Sapulpa.
Authorities say Foy was being taken to Wyoming and Walp to Seward County, Kansas, both to face charges for nonviolent offenses.