Police Pursuit Ends in Arrest
Joe Denoyer - February 2, 2018 10:09 am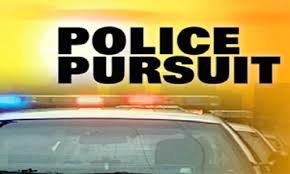 On Thursday, February 1, 2018, at about 4:00 p.m., officers were dispatched to a reported armed robbery that occurred at a residence in the 1100 block of N. Tulane Avenue. A 44 year old female reported a male entered the home brandishing a gun and demanded money. Witnesses provided a detailed description of the male suspect and his vehicle.
Minutes later, officers spotted the suspect vehicle on South Western Avenue and attempted to stop it. The suspect fled from pursuing officers and went west on U.S. Highway 54. At one point, the suspect crossed the median, driving west in the eastbound lane.
The suspect vehicle went into the south ditch and became airborne, eventually getting stuck in a retention pond. The suspect, a 65 year old male, was taken into custody without incident at that time. The suspect sustained minor injuries as a result of the pursuit. He was taken to Southwest Medical Center where he was treated and released.
The suspect was booked into the Seward County Jail on charges of aggravated robbery, aggravated burglary, theft, fleeing and attempting to elude law enforcement and reckless driving. An affidavit will be submitted to the Seward County Attorney's Office seeking formal charges. The Seward County Sheriff's Office and the Kansas Highway Patrol assisted with the investigation.