Poetry Coffee House to feature SCCC/ATS students, live music
KSCB News - April 25, 2012 11:07 am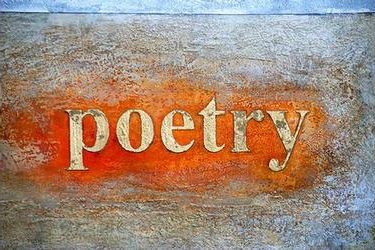 Poetry, food and music—what better way to fill a warm spring evening? The third annual Poetry Coffee House is set for 7 p.m. Thursday at Seward County Community College/Area Technical School.
The event will feature SCCC/ATS students reading their original poetry, live acoustic guitar and vocals by Chris Bobeda, and readings by the winners of a high school poetry contest. Hot coffee, iced coffee, lemonade, and gourmet appetizers and sweets will be served up along with the poetry and music.
Featured SCCC/ATS student readers this year include Ananda Coleman, Maverick Elam, Chris Bobeda, Kirsten Morris, Ari Longoria, Heidy Molina, Celestina Padilla, Liberty Brown, and Hope LaFreniere. Several of these students will be reading their original poetry that will appear in the upcoming issue of the Telolith, SCCC/ATS's student art and creative writing magazine.
Winners of the second annual high school poetry contest will be announced and will also read their winning poems. The winners will receive SCCC/ATS scholarships, Spencer Browne gift cards, cash, and other prizes.
Sharing their poetry will also be SCCC/ATS English instructors Bill McGlothing and Janice Northerns.
While listening to poetry may not be everyone's idea of entertainment, McGlothing hopes people will give it a chance.
"Reading poetry is good. Reading poetry aloud is even better. But to listen to a poem read by the one who wrote it is to experience a poem completely," McGlothing said. "A poem is meant to be heard. Sound and sense combine to bring the poem to life."
McGlothing and Northerns are both published poets and have read their poems at numerous conferences and events.
Northerns' poetry has appeared in a number of literary journals including Concho River Review, Riversedge, Southwestern American Literature, The Cape Rock, College English, Borderlands Texas Poetry Review, and Coal City Review.
She has read her poetry at the MLA Pop Culture Conference in Albuquerque, New Mexico; the Conference of College Teachers of English in San Angelo and Waco, Texas; the Texas Association of Creative Writing Teachers meeting in Beaumont, Texas; the Fort Concho Literary Festival in San Angelo, Texas; and the WTAMU Summer Writing Program at West Texas A & M University, Canyon, Texas, where she was a featured poet. Her awards include the Robert S. Newton Creative Writing Award from Texas Tech University.
McGlothing's poems have been published in New Oneota Review , Dismal River Review , Southwest: An Anthology , Blue Moon News , Blue Mesa Review , and his most recent publication, "The House of Twenty Dorothys" in The Midwest Quarterly .
He has given poetry readings in Albuquerque, New Mexico; Austin, Texas; Bossier City, Louisiana; and Colorado Springs, Colorado; as well as several local readings.
The Coffee House is free and everyone is invited. It will begin at 7 p.m. Thursday in the Shank Humanities Building at Seward County Community College/Area Technical School, 1801 N. Kansas, in Liberal. For more information, contact Janice Northerns at 620-417-1456 or [email protected] , or Bill McGlothing at 620-417-1457 or [email protected] .