Perryton Man Saves Baby
Joe Denoyer - July 26, 2016 9:58 pm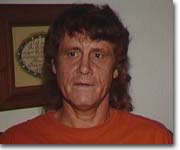 A baby is a alive thanks to a witness who leapt into action at the scene of a deadly car crash.
The accident happend in Ochiltree County at the intersection of Highway 70 and 83. The driver 18year old Bethany Caviness and the passenger 19year old Diana Castillo were both killed when the car collided with an 18 wheeler after Caviness ran a stop sign.
Lindall Cornelius and his wife saw the wreck and called 911 for help. He manged to get Bethanys 20 month old daughter free but the flames were too intense for him to rescue the girls trapped inside.
Lindall was burned during the rescue of the toddler. He says his only regret is that he couldn't save everyone.
Bethanys daughter is listed in stable condition at Nothwest Texas Hospital.