Panta and Aveiga Advance to Semifinals at Nationals
Brock Kappelmann - May 8, 2019 7:00 am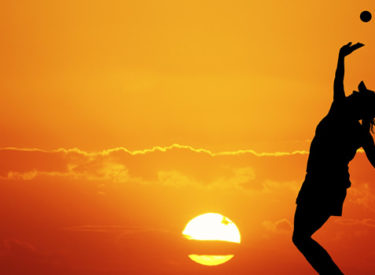 TYLER, Texas – While the Seward County Community College women's tennis team lost some momentum on Day Three of the Nationals on Tuesday, its top two players were able to move on.  Patricia Panta and Maria Aveiga will play both singles and doubles semifinal matches on Wednesday.
No. 1 Panta defeated ASA Miami's Soomin Kim, 6-2, 7-6, while María Aveiga rallied from one set down to beat Saki Matsubara of St. Petersburg, 1-6, 6-0, 6-1. No. 1 Panta and Aveiga also reached the semifinals in doubles, combining to knock off Dyane Barcena Del Bosque and Andrea Isabella Ladera of Broward College, 6-2, 6-4.
In the other single matches, No. 3 Alena Macharova lost a tough match to Hillsborough's Fabiola Ranalli, 7-5, 4-6, 3-6, No. 4 Sofia Belluco fell to Hillsborough's Shaylee Syme, 0-6, 1-6, and No. 6 Eva Liu was beaten by Iris Leder of Broward College 0-6 2-6
In doubles, No. 2 Macharova and Belluco dropped a close one to Barbara Diamani and Karla Ortega, 6-2, 3-6, 5-7.
In their respective singles division, Panta is a three seed, Aveiga is the fifth seed, and Macharova, Bellucco and Liu are all six seeds.
In doubles, Panta and Aveiga are the fifth seed and Macharova and Belluco are the fourth seed.