OTLR Seeking Homes For Their Annual Holiday Tour
Joe Denoyer - October 4, 2016 12:05 pm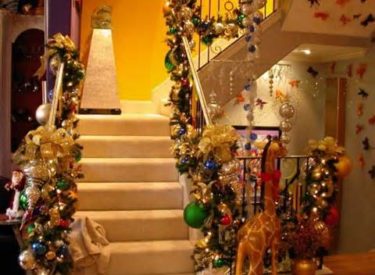 Do you love Christmas? Do you love decorating for the Holidays? Want to have a GREAT time this holiday season??? Want to get your decorating for Christmas done early??? Do you have a special collection or some unique
Christmas decorations that you would like to showcase?
Well… Volunteer for the OTLR Housing Holiday Home Tour! It is a lot of fun, a lot of work – but
so worthwhile!
OTLR Housing (Original Town
of Liberal Revitalization, Inc.), a housing organization that provides safe decent
affordable housing for low income families, is once again sponsoring their Holiday Home Tour.
This event will be held on Sunday December 4, 2016 and we anticipate having a
variety of wonderful homes to visit. If you have ever been on the tour you will know that it just isn't Christmas in
Liberal, KS without the OTLR Housing Home Tour!
Please call 620-624-6069 soon if you have an interest in being one of tour homes.
We are organizing the tour now.