Not Guilty Verdict Returned in Fatality Accident
Joe Denoyer - April 9, 2017 7:56 pm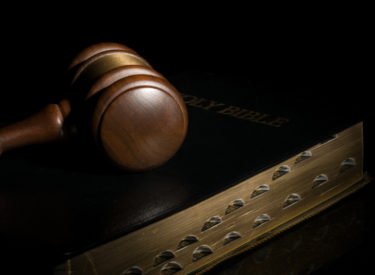 Judge's gavel laying on top of a black holy Bible
Last week in Texas County, jurors sat in on the case of Katelyn Ruth Landes, who faced charges of negligent manslaughter. stemming from an accident occurring on July 16, 2015.
On Thursday morning, the six-member jury returned to the courtroom with a Not Guilty verdict in the case.
It was on July 16th 2015 that Marvin Lee Costner, 81, Guymon
was walking along NE 24 in Guymon when he was struck by a vehicle, the Oklahoma Highway Patrol reported.
Costner died at the scene. The driver of the vehicle, Katelyn Ruth Landes, 19, of Guymon, told troopers her vision was obstructed by the sun and she did not see Costner.
Landes was not injured.