Non-Injury Accident Results In A Citation
Joe Denoyer - September 27, 2016 12:02 pm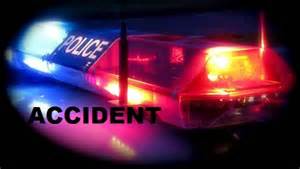 On Tuesday, September 27, 2016 at about 9:38 a.m., officers responded to the 1200 block of West Second Street in reference to a non-injury accident involving a Suburban and a power pole.
Investigating officers learned that a red, 1994 GMC Suburban, driven by a 16 year old female, was traveling east on Second Street when the driver's glasses fell off. The driver reached for her glasses causing the vehicle to veer right, striking the pole.
The vehicle sustained significant front end damage and was towed from the scene. The damaged power pole was removed by Southern Pioneer.
The driver was issued a citation for inattentive driving.