Middle School Results
Brock Kappelmann - December 10, 2019 1:24 pm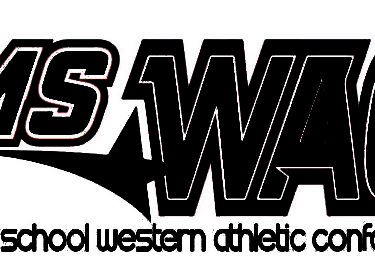 The Lady Warriors defeated Seymour Rogers in their final regular season game before playing this Saturday in the MSWAC basketball tournament in Dodge City. The final score of the game was 40-7.  Leading scorer was Kortni Kapp 8pts and Elena Devellen with 7 points.  The leading rebounder of the game was Kortni Kapp with 8 rebounds.
8A from Coach Blanc –
In their final home game the Lady Apaches played hard against Eisenhower Middle school. Losing 40-7 the score does not reflect the improvement that was seen last night. The girls came out this game ready to hustle and fight hard, because they knew it would be a tough game. I felt like each girl tonight played to the best of their ability and we played well as a team. We were able to get some drives to goal and some open shots, we just struggled making shots. Our goal this week in practice is to get a lot of shooting in to be able to compete in the tournament this Saturday. 
The 7B Lady Apaches fell short 36-18 against Eisenhower Middle School. Aggressive from the tip, Seymour Rogers fell into foul trouble, giving the Warriors to get a strong lead in the first half. SRMS came out on fire in the second half with pressuring defense leading to scoring from steals, but Eisehower was too hot, pulling away in the fourth quarter. Ariana Armendariz led the team with 6 points. The Lady Apaches have seen much improvement this season, especially with how much heart and gut they have put into the games.