Middle School Results
Brock Kappelmann - December 4, 2019 1:30 pm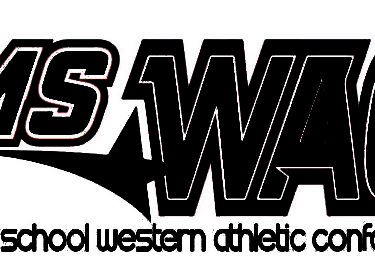 Seymour Rogers
*8A from Coach Blanc – *
Lady Apaches 8th A fell short against Guymon 40 -13. First half we started
out slow with low energy which helped Guymon jump to a big lead. The second
half we had a change of energy, picked up the pace and the hustle. Arely
Rivas did a good job attacking trying to score, she led with 6 points. We
are still a team that is learning and growing each game. Our goal for
Thursday against Kenneth Henderson is to play hard and as a team the whole
game.
*7B from Coach Richardson* –
The 7B Lady Apaches were off to a hot start in the first few minutes of the
first quarter against Guymon with Riya Bhakta scoring 3 points within the
first 2 minutes to take the score 3-0. Seymour Rogers unfortunately got
foul happy, giving Guymon the chance to hit some free throws and layups to
take the lead 11-3. Fighting through adversity, the Lady Apaches played
hard throughout the entire game, especially on the defensive end with
steals from Haylie Gatan and Yaretsi Favela and rebounding from Kiyona
Martinez and Valeria Trejo. In the end, Guymon won the ballgame 34-7. Riya
Bhakta led the team in scoring with 5 points.
*8B form Coach Arnberger – *
Last night, our girls came out very strong, we played defense like we have
never played defense before, we showed so much effort with wanting to
compete. I am very proud of Alayna Holler and Arely Rios who got some bumps
and bruises but played through with great defense. I would Like to Point
out Kathy Ortega with a season high of 5 rebounds and 4 points. Angela
Garcia with 8 points.