Middle School Results
Brock Kappelmann - September 20, 2019 7:18 am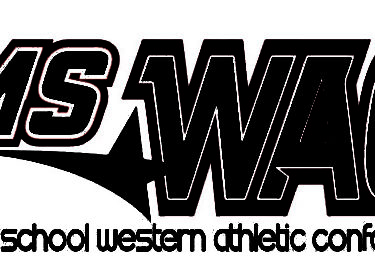 Eisenhower Football
8th grade went against Great Bend in a back and forth game. The teams
played a scoreless first quarter before Great Bend struck first in the
second quarter on a run to go up 8-0 after the two point conversion.
Eisenhower then went on a two minute drive and scored quickly on a pass to
Mekhi Huskey. Then after receiving the ball at half Brooks connected with
Zayden Martinez to go up 12-8. Great Bend then drove down the field after
several penalties to take a 16-12 lead with 3 minutes to go. Brooks
Kappelmann then connected with Mekhi on a 70 yard pass before being tackled
at the 3 yard line and a fumble. Great Bend was able to hold onto the ball
to win the game 16-12. 8th grade goes to 2-1 on the season.
—
*Kerri Miles*
Eisenhower 7th grade football yesterday in Great Bend ended with a 20-0 Victory over the Panthers. Ayden Juarez scores his first touchdown of the year with a 27 yard scamper early in the 2nd quarter to give the Warriors a 6-0 lead. After that it was a 46 yard run by Alex Schwindt to push the lead to 12-0. With 10 seconds on the clock Alex Schwindt ran 43 yards and got down to the two yard line where a timeout with .5 seconds left in the half lead to the old fridge play and a touchdown for #78 Tyren Holmes. That 2 point conversion would be successful and pushed the lead to 20-0 at half. For the 3rd time this year the warrior defense pitched a shutout and added a fumble and 2 interceptions by Skylar Hubbard and Deigon Sturgous. The warriors will play at home next week against DC Comanche.
Cody Hickox
Seymour Rogers
From Coach Shuck –
7th Grade Boys lost 34-0 to DCMS, Eziah Rodriguez for SRMS had over 100 yds
rushing.
8th Grade Boys shut DCMS out on Defense during regulation for the second
straight year. Haret Huerta had a miracle run for 60 yds to score the first
touchdown, and then the rest of the game was a team effort with multiple
players setting personal stat highs for rushing and receiving. The final
score 18-0 SRMS for the WIN.