Middle School Results
Brock Kappelmann - February 20, 2019 2:33 pm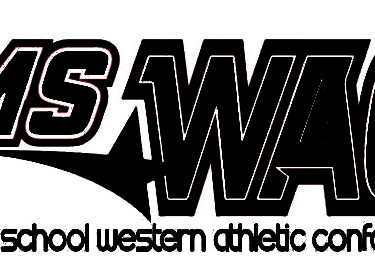 The 7th grade A team played Kenneth Henderson last night in the Warrior
Gym. Trailing by 15 at the half, the boys clamped down and pulled away with
a 54-51 win.
Late in the third quarter, Cooper Zimmerman delivered a much needed spark
defensively to give the Warriors their first lead of the game. His played
inspired others to create and extend plays that resulted in scores and keep
the lead late in the game. Offensively, we are peaking at the right time
with the end of the season and tournament time approaching stated Coach
Babinec
Lead scoring included Mehki Husky with 14, MJ Foster and Zayden Martinez
both had 10, Carson Chamberlain added 6 , Cooper Zimmerman and Brooks
Kappelmann 4 each and rounding out with 2 pts were Kevin Riveria, Seth
Michel and Kaniel Kruz.
The Warriors travel across town Thursday to take on the Apaches.
The 7-Basketball team took on KH for their last home game of the season
coming away with a 35-19 victory. Leading the way in scoring for the
Warriors were Jose Relles 11pts, Fidel Avila 6pts. Leading rebounder
Jackson Dodge 8rebs
Last night the Warrior Scholars Bowl team traveled to Seymour Rogers to
participate in a round robin tournament. There were 5 schools in
attendance. The Junior Varsity team consisted of Savannah Bighman, Abbie
Foreman, Tia Lenear, Eduardo Marquez, Adolfo Almaraz, and Captain Melissa
Lujan. The team went 3 and 2 for the evening losing to Dodge City Middle
School and Seymour Rogers. The leading scorers were Melissa with 90
points, Adolfo with 50 points, Tia with 45 points, Savanana with 30 points,
and Abigail and Eduardo with 10 points The loss to Seymour Rogers was in a
very tight round losing in the tiebreaker. The team ended the evening in a
3-way tie for second place but after tiebreakers, we brought home a 3 place
finish. The Varsity team which consisted of Seth Whitaker, Mana
Chanthasone, Parker Brown, Stephanie Cruz, Katrin Flores, and Captain Katie
Classen. The team went 4 and 1 for the evening. The leading scorers were
Seth Whitaker with 130 points, Katie Classen with 110 points, Mana
Chanthasone with 40 points, Parker Brown with 30 points, and Stephanie Cruz
with 10 points. The team ended the evening in a 3-way tie for 1st place
only losing to Dodge City Middle School. After the tiebreaker, the Varsity
team brought home a 3rd place finish. The team will be traveling to
Hugoton on Thursday. We will be having our Scholars Bowl Meet next Tuesday
and would love to have the support of our Warrior Family.
Daniel C. Minde