Meade Man Injured in Oklahoma Accident
Joe Denoyer - November 25, 2022 9:56 pm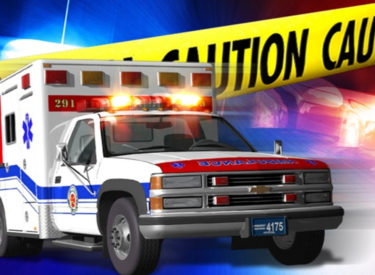 An injury accident occurred Friday morning at approximately 11:25am at the intersection of US-281/OK-11, approximately 4 miles west of Capron, OK in Woods County.
A 1996 Chevrolet Tahoe being driven by Cullen L Lumry, age 19 of Meade, KS, was west bound on OK-11, While a 2014 Jeep Cherokee driven by Nikki L Brown, age 44,of Medicine Lodge, KS. was southbound on US-281. Lumry failed to yield from the stop sign, pulling out in front of the Jeep. The Jeep struck the Tahoe causing both vehicles to exit roadway and come to rest in the southwest ditch.
Lumry was transported by Alva EMS to the Alva Airport and then transferred by Air-Evac to Wesley Medical Center in Wichita, KS in critical condition with head, trunk internal and leg injuries.
Brown was transported from the scene by Air-Evac and taken to OU Medical Center in Oklahoma City, OK in critical condition with trunk internal, arm and leg injuries.
A passenger in the Jeep, a juvenile male, age 17 from Medicine Lodge, KS was transported by Alva EMS taken to Share Medical Center in Alva, OK. He was and released.