Man in Critical Condition After Falling Into Grain Bin
KSCB News - March 31, 2016 9:29 pm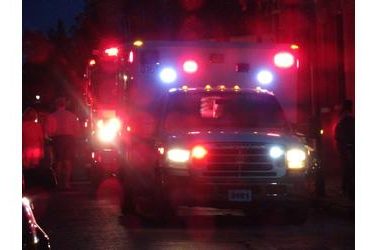 FOWLER, Kan. — A man has suffered critical injuries after falling into an empty grain bin in southwest Kansas.
The incident happened Thursday morning at Fowler Equity Exchange in Meade County. A friend of the man said he fell more than 100 feet into the empty concrete bin.
According to the Meade County Sheriff's Office, the man was not trapped and rescuers got him out through a side door.
He was flown to Wesley Medical Center in Wichita where staff said he remained in critical condition. His name was not released.