Local Man Graduates United States Marine Corps Boot Camp
Joe Denoyer - November 6, 2017 10:16 am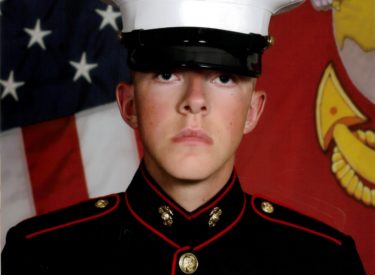 Private First Class Kirkland N. Potter, 19, of Liberal, KS, graduated from United States Marine Corps boot camp at Marine Corps Recruit Depot San Diego on October 06, 2017.
PFC Potter successfully completed 13 weeks of intensive basic training at MCRD San Diego as part of 2nd Recruit Battalion, Echo Company, Platoon 2103.
While in recruit training, PFC Potter achieved Qualified Rifle Expert.
Following ten days home on leave, he reported to Camp Pendleton for one month at Military Combat Training. Then, he will begin his Military Occupation School training at Naval Air Station Pensacola in Florida.
PFC Potter is the son of Mitchell and Trisha Potter, Liberal, KS.
He is a 2017 graduate of Liberal High School.