Liberal's Huddleston Reunites Lost Pet and Trucker
KSCB News - October 17, 2013 12:16 pm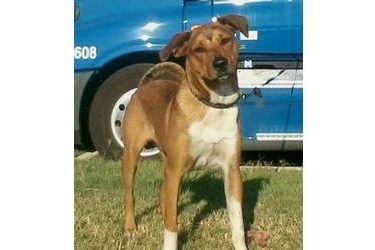 AP) — A truck driver has been reunited with his dog in Colorado after losing the animal last month in southwest Kansas.
Billy King was at a Wal-Mart in Liberal on Sept. 27 when Taz ran away. King checked with the city's shelter but was told Taz wasn't there.
After leaving Liberal, King kept up the search using social media. Eventually, he learned that an animal rescue group had shipped Taz to Littleton, Colo. King picked up a newly neutered Taz this month.
King says he's glad the dog was neutered and hopes he will calm down now.
Great Plains Angels for Animals volunteer Debra Huddleston helped with the search. She called the reunion "a miracle."