Liberal Police Respond To Fight In Progress
KSCB News - September 10, 2012 1:59 pm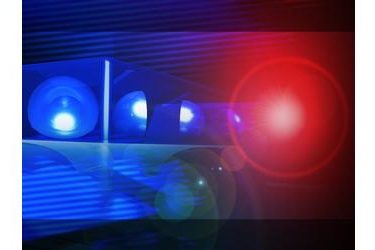 On Sunday, September 9, 2012, at about 3:12 a.m., officers were dispatched to 804 S. Washington Avenue for a report of a fight. Witnesses reported 3 men were breaking windows and possibly had weapons.
Responding officers located 3 men in the immediate area. Officers apprehended a 24 year old male at the scene, while the other two men fled on foot. Officers were unable to locate the other two men during a canvas of the area.
Witnesses reported that the men had approached a resident and an altercation ensued. The resident retreated into his home and the men through an object through his front window. A vehicle in front of the residence was also damaged with an unknown object. No injuries were reported.
The two men that fled were described as a white male and a Hispanic male wearing white T-shirts and dark pants. The Hispanic male has a tattoo on his face. The male that was apprehended at the scene was questioned and released.
This investigation is ongoing. Anyone with information about this incident is encouraged to call the Liberal Police Department at (620)626-0150 or the Crime Hotline at (620)624-4000. Persons providing information leading to the arrest and conviction of those responsible are eligible for a reward.