Liberal Police Investigate Accident
Joe Denoyer - June 7, 2019 8:16 pm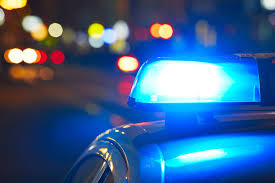 On Friday, June 7, 2019 at approximately 12:53 p.m., emergency responders were dispatched to Kansas Avenue and Medical Drive for a reported injury accident involving three vehicles. Responding officers found a Silverado pickup had rear ended a vehicle which caused a secondary collision with another vehicle.
Investigating officers found that a 34 year old female was driving the 2005 Chevrolet Silverado and was traveling south on Kansas Avenue. A 2004 Chevrolet Trailblazer, driven by a 50 year old female, was stopped in traffic behind a 2017 Ford Explorer, driven by a 76 year old male. The Silverado rear ended the Trailblazer which caused the Trailblazer to collide with the Explorer. Investigators determined the driver of the Silverado became distracted while looking at her GPS unit.
The driver of the Silverado and her three passengers, ages 10, 9, and 7 were transported to Southwest Medical Center by Seward County EMS with minor injuries. The driver of the Trailblazer went to Southwest Medical Center by private vehicle. She had minor injuries.
The Silverado was towed from the scene because of extensive front end damage. The driver of the Silverado was issued a citation for inattentive driving.