Liberal Cruises Past Cimarron
KSCB News - February 17, 2016 7:16 am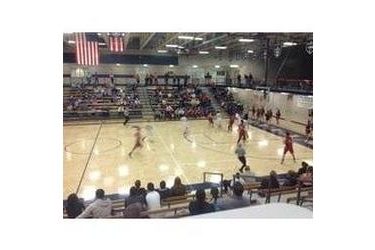 There was no hiccup from Friday. After an emotional and spine tingling 57-51 triple overtime win over Hays Friday, Tuesday felt more like a business trip. The 5A Liberal Redskins ventured about an hour and 15 minutes to the northeast to beat 3A Cimarron 62-38 Tuesday night. It's the first game this month decided by double digits.
The Redskins bolted to a 19-11 lead after one quarter and led 34-13 in the second quarter before taking a 34-18 lead into the locker room at halftime. The Skins led 46-28 after three quarters. Liberal led 57-31 and 60-33 befoe winning 62-38.
Cade Hinkle led the Redskins with 18 points and made three three pointers. Kylan Thomas scored 12.
The Redskins are 13-4 and need one more win or a Maize loss to clinch home court in sub state. Cimarron is 11-6.
Liberal plays at Great Bend Saturday at about 8 on 1270 and kscbnews.net.