UPDATE: Liberal City Commissioner Jack Carlile Passes Away Obituary Included
Joe Denoyer - October 9, 2019 5:43 pm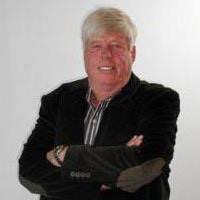 Current Liberal City Commissioner and local business owner Jack Carlile, passed away early Wednesday morning.  Jack Carlile began his term on the Liberal City Commission in January of 2015, and was seeking re-election in the upcoming November elections.
According to the Seward County Clerk's Office, with the elections just a little over 3 weeks away, Carlile's name will still appear on the Ballot.
Jack and his wife Chris also owned AMV transportation, Ruffino's Italian Restaurant, and Jac's Kitchen in Liberal.
Jack Carlile's Obituary:
Jack T. Carlile, 63, died Thursday, October 9, 2019 at SWMC in Liberal, KS.
He was born on November 29, 1955, in Liberal, KS, the son of Don & Phyllis (Ferguson) Carlile.
He graduated from Liberal High School in 1973.
On March 23, 1985, He married Chris Jiminez in Liberal. She survives.
Jack loved Liberal, his hometown. He served on the City Commission from 2015 to the present, he was chair of the Senior Citizen Board and The Seward County Historical Society, and past board member of the Visitor and Tourism Board.
Jack and Chris own AMV transportation in Liberal. They also own Ruffino's Italian Restaurant, and Jac's Kitchen.
Jack loved his family, his pets, Rocky and Beulah, and he enjoyed watching the Hallmark Channel while playing solitaire on his phone.
Survivors include:
3 Daughters
Amber Reser and her husband Billy Topeka, KS
Misty Celmer and her husband Andrew Nashville, TN
Victoria Carlile Wichita, KS
1 Brothers
Steve Carlile Topeka, KS
Sisters
Connie Carlile Topeka, KS
Susan Hanson and her husband Gary Kansas City, KS
Grandchildren
Alex, Devan, Erika, Olivia Tatum; Benjamin and Lucas Celmer.
He was preceded in death by Father, Don Carlile and brother Terry Carlile.
Memorial services will be at 1:00pm, Saturday, October 12, at the South Church of God 635 S. Washington Ave., Liberal with Pastor Chuck Scruggs presiding.
Visitation will be Friday, October 11 from 11am to 7pm at the Brenneman Funeral Home.
A private family burial will take place.
A dinner and time for fellowship with the family will take place at the Liberal Senior Citizen's Center at 3pm on Saturday.
Memorial contributions may be sent to Senior Citizen's Center, in care of the Brenneman Funeral Home 1212 W. 2nd Liberal, KS 67901.
Condolences may be sent to the family at www.brennemanfuneralhome.com