Liberal City Commission Meets for a Special Meeting, Discusses Solicitors, Food Vendors
KSCB News - September 10, 2014 9:36 pm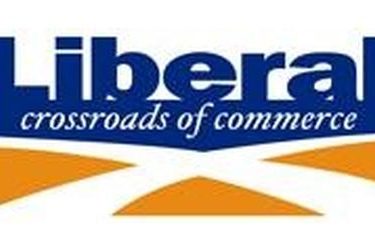 The Liberal City Commission met Wednesday evening at 5:30pm for a Special Meeting. Discussed at the meeting were permits, fees and other items related to solicitors and food vendors. Presented at the meeting were comparisons of how surrounding communities handle solictors and food vendors,fees and permits. Communities like Hugoton, Ulysses, Garden City, and Dodge City and there structure was given to the Commissioners. After a lengthy discussion, which included the possibility of raising of the fees, areas of set up, and types of trailers, among other things, the commission asked for this to be brought up at a later date in the near future for further discussion. The commission wanted more time to review what had been presented, and bring the vendors, business owners and the general public in on the discussions.The work session could be scheduled before the end of September.
The Commission did approve the microchipping of all animals adopted at the Animal Shelter for tracking purposes. This would raise the adoption fee to $20. And approved putting on the agenda for the next regular meeting, a request to change the ordinance which sets the hours of operations that Liquor stores could be open. The request came from a liquor store owner who would like to operate under the less restrictive State Statutes. Sunday liquor sales would still not be allowed, unless approved by a vote of the people.
The commission also gave City Staff the go ahead to negotiate with Southwest Housing LLC on Special Assesments for a Housing Development in the Doll Addition in the City of Liberal.