Legendary Actor and Artist, Buck Taylor, Coming to Amarillo
KSCB News - April 23, 2015 4:21 pm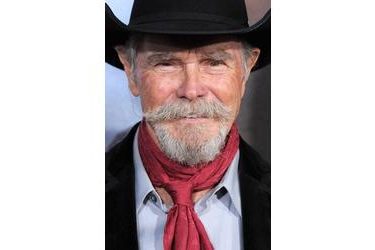 Buck Taylor, legendary western actor and artist, was recently announced as the new campaign spokesperson for Boot Hill Casino & Resort in historic Dodge City, Kansas. As part of the Legendary campaign, Mr. Taylor will be making a visit to Amarillo, Texas to sign autographs and meet fans of Gunsmoke.
Many fans will recognize Buck for his breakout role as the character Deputy Newly O'Brien in the famed television show, Gunsmoke. In addition to his role on Gunsmoke, Buck has lent his talent to box office hits like Tombstone, Cowboys and Aliens, Gods & Generals and Gettysburg. Buck's talent does not end with acting – he is also a renowned artist, known for his western, watercolor artwork.
While visiting Amarillo, Mr. Taylor will be signing autographs on Thursday, April 30, 2015 at the Westgate Mall. Fans are invited to bring Gunsmoke and Tombstone memorabilia that Mr. Taylor will sign. In addition to the autograph signing, fans will be able to purchase Mr. Taylor's western artwork.
"Since my Gunsmoke days, Dodge City has always held a special place in my heart," says Buck. "I am excited to meet the people of Amarillo, Texas and talk with them about the Old West and Dodge City! The Wild West is alive and well in Dodge City!"
The Legendary campaign features Buck as well as well-known destinations such as Boot Hill Casino, Boot Hill Museum, Front Street and the Wild West Heritage Foundation's Buffalo & Longhorn Exhibit.
"Our goal with the campaign is to highlight the truly legendary history of Dodge City while showcasing the destinations and attractions that people can visit. Buck is such a natural fit for this campaign. He isn't just an actor who plays a cowboy – he is a cowboy and knows and understands what an amazing destination Dodge City is," said Sharon Stroburg, General Manager of Boot Hill Casino & Resort.