"Last Week to Enter Pancake Day Talent Show"
Joe Denoyer - February 15, 2017 8:04 am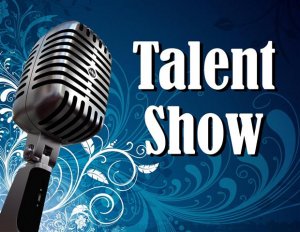 The deadline for entering the Pancake Day Talent Show is rapidly approaching! All entries must be hand delivered to the Pancake Day Hall of Fame, 318 N. Lincoln no later than 5 pm Friday Feb. 17th.
There will be 4 divisions again this year, with a guaranteed cash prize pay-out of $2710.00. The divisions and prize money are:
Tiny Tots – age 4 -8 1st $230 2nd $140 3rd $90
Juniors – age 9 – 13 $300 $180 $120
Seniors – age 14 – 18 $370 $220 $145
Adult – age 19 and up $450 $280 $185
When a group of 2 or more enter, the ages are averaged to determine the Division that the Act will fall into. Each contestant may enter the Audition Show as many times as they wan with an entry fee of $35 per act. In the Finals Show however, each contestant will be limited to 1 solo act or 2 duet acts and unlimited group acts.
The Audition Show will be at 12 pm on Saturday February 25th with the Finals Show at 3 pm on Sunday February 26th. Tickets for the 2 Shows are $7 each Show in advance or a combo-ticket for both Shows $10 in advance. Tickets are available at the Pancake Day Hall of Fame 318 N. Lincoln or First National Bank (main Bank) 1700 N. Lincoln. Tickets will be available at the door for $10, each Show.
For any additional information, you may go to the Pancake Day web-site at: pancakeday.net or call JoAnn Combs at 624-6423.