Lady Saints Ousted at Nationals, End Successful Season
Joe Denoyer - May 9, 2019 2:58 am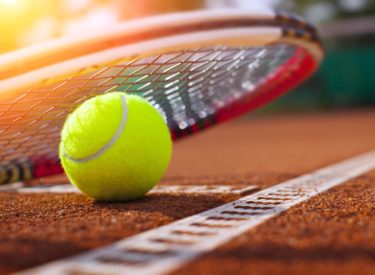 The season is over for the Seward County Community College women's tennis team. Patricia Panta and Maria Aveiga, the two remaining Lady Saints, were ousted in the semifinals of their singles and doubles matches on Wednesday at Nationals.
In the number one singles division, Panta, the third seed, was defeated by second-seeded Hana Kvapilova of Hillsborough Community College, 0-6, 2-6. In the number two singles division, Aveiga, the fifth seed, lost to top-seeded Tatiana Simova of ASA Miami, 2-6, 0-6.
In number one doubles, Panta and Aveiga, the fifth seed, were beaten by top-seeded Lucie Devier and Maria Genovese of Tyler Junior College, 3-6, 2-6.
The Lady Saints had an outstanding spring campaign, winning their third straight Region VI title and finishing with an 11-4 record.
The tennis season wraps up next week when the men's team heads to Nationals in Tucson, Arizona.