Kobach Still Seeks Change In Citzenship Rule
KSCB News - April 19, 2012 8:28 am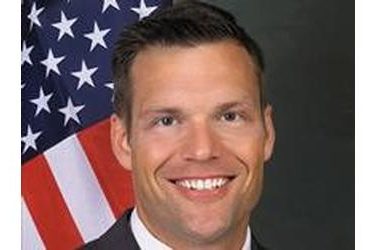 Secretary of State Kris Kobach remains optimistic he can persuade Kansas legislators to put a proof-of-citizenship rule for first-time voters in place ahead of this year's presidential election.
A critic of Kobach's efforts Wednesday said tactics his allies are using to keep the issue alive are underhanded. But Kobach said they're trying to make sure both chambers vote.
A law enacted last year will require people registering to vote for the first time in Kansas to give election officials proof that they're U.S. citizens. But the rule doesn't take effect until January, and Kobach wants to move its effective date up to June 15.
His proposal passed the House, but a Senate committee hasn't voted on it. Kobach's allies are now trying to get around the Senate committee.